24 avril 2019
Australian football is a collective sport that is played at the foot with an oval ball. It was invented in 1857 by Tom Wills. On July 10, 1858, the first Australian football club was created: the Melbourne Football Club.
This sport brought two teams of eighteen players in an oval stadium or a ground cricket. It has the status N.1 sport in Australia with 13,873 clubs.
But, we have not done and watch a game.
Keith Rupert Murdoch is an Australian-American businessman, born March 11, 1931 in Melbourne. He is currently 88 years old. In 2015, he was ranked the 32nd most powerful personality in the world and the 76th world fortune by the magazine Forbes (American economic magazine) So, he has several activities: publisher, entrepreneur, financier, and businessman. During his life, Rupert Murdoch has been married four times, with:
- Patricia Booker (divorced in 1967) with who he have had 1 girl
- Anna Torv (divorced in 1999) with who he have had 2 boys and 1 girl
-Wendi Deng (divorced in 2013) with who he have had 2 girls
- Finally, he married Jerry Hall in 2016
In total, he has 6 children. There is with his last marriage he haven't had childre. With reference her fortune, she is estimated at 18.5 billion dollars. During our stay in Melbourne, we have had the chance to meet him and have done an interview with him. There she is:
L&F: Hello ! can we ask you a some questions ?
R.M: Hello, yes go!
L&F:
R.M:
Today, it is the only species living of the family Dromaiidae. He is the second largest bird in the world behind ostriches. He reach 2 meters high and weighs between 36 and 40 kg. It is a brown bird with a original plumage who is common on almost all territory australia but avoids areas that are too densely populated, too moist or too dry. It can travel big distances and can run at 55 km/h. He travel a lot of kilometers to look for varied food (plants, insects). Emu live alone or in pairs, sometimes in groups of 4 to 9 birds.
Too, young emu have a plumage with yellow and brown bands that allow them to better camouflage, an plumage they lose around from 3 months.
After a walk in the street of Melbourne, Floé had a superb idea ! We have gone to the Healesville reserve. It is a outdoor Australian zoological park specializing in animals local. We have seen kangaroos, emus, dingoes, Tasmanian devils, bats ... etc
We had the chance to meet the emu ! It is a beautiful bird, very curious and who has often approached. The scenery of the park was also very beautiful. It have been a very pleasant moment that we fully enjoyed.
Unfortunately, we have gone back to the hotel.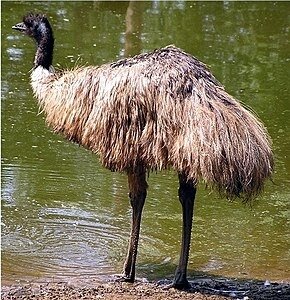 We have gone to Melbourne and we have go share our experience, the things we have discovered and loved !
Melbourne has voted 5 times in a row the most pleasant city to live in the world !
It is the capital of the state of Victoria, in Australia and is located on the south of the coast. The heart of the city comprises 100,000 people. Its area is 36.2 km2. In terms of temperature, the maximum temperature is 13 ° in July and 26 ° in January.
With Floé, we have arrived at Flinders Street station, who is Melbourne central station. As he was late, we have gone to a hotel not very far who called "The Sebel Melbourne Flinders Lane", this one was very chic and very nice !
The next day, we get up early to have gone visited the melbourne aquarium who is a public aquarium located in the center, by the Yarra river. The bottom of the building is placed 20 meters underneath the ground and contain a oceanarium, who offer at the visitor a panoramic view of aquatic animals. A route mark with arrows allow the visit of the four floor in which we can observe: jellyfish, murray cod, japanese giant crabs, sea dragons, fish, shark con servation farming ... ect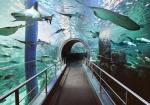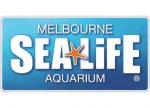 Then, we have gone to the National Gallery of Victoria who is a art museum, he include currently 63.000 works art (all style). It was a very interesting and cultivating moment. The same evening, we have gone to a bar to relax: "The Curtin House Rooftop Bar". This bar transform in outdoor cinema ! On the way back, we have walked in the district of Southbank. The banks of the River Yarra are very pleasant and have a beautiful view of the botanical garden on one side and skyscraper on the other.

That made already 3 days we were in melbourne, and we have wished to visit a last monument. We have chosen the Shrine of Remembrance who is a memorial and was built in honour of the women and men who made during the first world war. He return them homage today. It is one of the most important monument of the war in australia. It was very moving and touching. We have a lot loved.